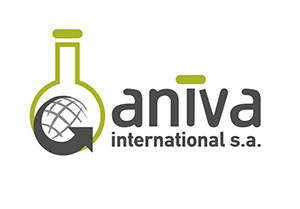 Aniva International S.A.
Sole Manufacturer & commercial rights Holder
Aniva International is an OTC oriented company that develops, licenses and promotes added value novel products to several geographic areas and with focus in Southeastern Europe, MENA and CIS region. Aniva Int. has close ties with a number of select companies in the UK, Italy, Czech Republic, Greece, Cyprus and Switzerland  in order to develop and manufacture its own products.
Furthermore Aniva Int. is rapidly expanding with the ambition to become a regional OTC market player through the development, acquisition, licensing-in and exclusive representation of innovative OTC products, medical devices, food supplements and functional foods, as well as personal care products, which provide end consumers with the opportunity to pursue a healthy lifestyle and experience a better sense of well-being. Aniva Int. is the sole manufacturer of NEUROASPIS® plp10, as well as the holder of  the commercial rights of the product for a number of markets, where it has strong access through direct presence or through partnerships with local distribution and marketing platforms.
Palupa Medical Ltd
Patent & intellectual property Holder
PALUPA Medical is a Startup built with the support of Helix Business Incubator, a high tech and innovation incubator. PALUPA Medical is dedicated to help MS patients improving their quality of lives and through innovative therapeutic approach, the holistic approach, to research and develop new pioneer interventions that are more effective, potentially able to promote recovery and without side effects.
The holistic approach is for the first time applied towards the treatment of this chronic incurable disease.